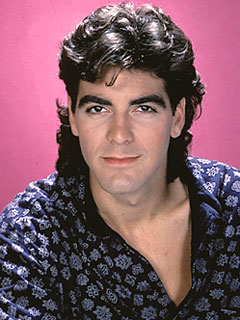 "I am Shiva, the god of death."
Michael Clayton is imme­di­ately rec­og­niz­able as a film made by a writer. It is a per­fectly crafted nar­ra­tive, with all the beats and rever­sals hap­pen­ing in the right places. Each char­ac­ter is endowed with a panoply of quirks and rela­tion­ships which we learn at a pace that seems almost sci­en­tif­i­cally mea­sured and applied. It is a for­mu­laic thriller in every sense of the word, and it is all the bet­ter for it.
Tony Gilroy, the film's first-time direc­tor, slipped into his new role at the top with ease. Having spent nearly his whole pro­fes­sional career as a scrib­bler, he seems to have approached the onus of his new role with two fist­fuls of both trep­i­da­tion and con­fi­dence. By sur­round­ing him­self with some of the most tal­ented peo­ple work­ing in Hollywood today, he man­aged to cre­ate a film that proves to be highly orig­i­nal, won­der­fully famil­iar, and down­right entertaining.
First on that list of mon­u­men­tal tal­ent is George Clooney, who com­mands the screen for nearly every frame. Mr. Clooney is some­thing of a phe­nom­e­non, on and off cam­era. He is at once every­man and super­man. He is Cary Grant and he is Gene Hackman; Charlton Heston and Spencer Tracy; Humphrey Bogart and Sean Connery; and he is none of those men at all. There is some­thing hid­den behind those dreamy eyes and that con­sis­tent smirk; there is a beast lurk­ing within that body which can slip into any disheveled suit and look like a mil­lion bucks. There is no other actor who could become the title role of this film, and we are all the luck­ier to see him effort­lessly bring to fruition such a com­plex man.
Complementing Clooney's impec­ca­ble pres­ence is the pho­tog­ra­phy of mas­ter cin­e­matog­ra­pher Robert Elswit. No stranger to hav­ing Clooney's "Section Eight" umbrella foot his bill, Elswit is also get­ting very good at pho­tograph­ing the actor. This is their third out­ing in two years, fol­low­ing Syriana and Good Night, and Good Luck., both from 2005. The cam­era gets pushed around by our lead­ing man, keep­ing us focused on his pres­ence, allow­ing us to see deeper into his hid­den side. One could prob­a­bly count all the col­ors of this film on two hands. While the look is intended to make the film feel as if it's from another era, that effect gets lost, thank­fully, and some­thing com­pletely mod­ern is born out of that ini­tial impulse. It's not washed out or grainy or any­thing that would make it frontally "old". It's just plain, lit­er­ally, beautiful.
There is also a won­der­ful sup­por­t­iqng cast, includ­ing Tilda Swinton, who brought her A game to a role that is hardly on screen all that much, but whose pres­ence seeps into every frame with­out her. Tom Wilkinson ramps up the vol­ume in a role that almost no one could play with­out mak­ing an ass of them­selves except for him. For a few brief moments, Sydney Pollack shines his magic across the screen, main­tain­ing his abil­ity to be reviled and beloved when­ever he opens his mouth; the voice of dirty and despi­ca­ble logic. I don't have time to go into the achieve­ments in other cat­e­gories, such as cos­tume, pro­duc­tion design, music, or sound, but I assure you, slam dunks all around.
Each char­ac­ter, and there are a sur­pris­ing amount we actu­ally fol­low, wins us over and dis­gusts us through­out the course of the film. It's hard to avoid lawyer jokes in reflect­ing on this film, but when so many main char­ac­ters carry the suf­fix esquire, it's pretty easy to hate them off the bat. The hero is a man who cleans up messes with high pro­file clients. When we meet him, he is whisked away from gam­bling to go and throw some water on a client who hit a man with his Jaguar. Is it pos­si­ble to love a man who will go to great lengths to pre­vent pun­ish­ment from a hit and run? Part of Mr. Clooney's incred­i­ble tal­ent kicks in dur­ing these types of moments. Even when moral­ity hits rock bot­tom around him, he always man­ages to hold the high ground. You root for him, you want him to get the cops off of this guy's back.
The film does have, despite my oodles of praise I'm throw­ing on it, a fair share of weak moments. Particularly, there are at least three con­ver­sa­tions in the film that are com­pletely bor­ing. The con­tent is nice, but it's unfor­tu­nately stan­dard fare shot, counter-shot. Over the shoul­der and back again, cut­ting to the face of the talk­ing char­ac­ter (no one ever lis­tens). The film­mak­ers stretched them­selves so far to reach a level of cin­e­matic grandeur, at their best evok­ing some moments of Bertolucci's The Conformist, that they were bound to keep it sim­ple (read: telvei­sion) every now and again.
Regardless, Mr. Gilroy is a tal­ent to be reck­oned with. If this film is any sign of things to come, then we shall be see­ing many good films com­ing from him. What will he be like with­out the immense tal­ent sur­round­ing him on this project? We may have to wait a good while before we find out, as his next project will star Clive Owen and Julia Roberts, a duo that may once again melt audi­ence faces they're so steamy. I also wouldn't be sur­prised if Mr. Gilroy's career is rocked by a lit­tle golden friend come March, but I won't say for which department.
EXTRA THOUGHTS:
This is a film about becom­ing human. It is about div­ing into the bely of the beast and pulling your­self out of the much. The trick is that we spend most of the film recon­sid­er­ing what it is to be a human. Who gets to be a per­son? Who is a good per­son? This dri­ves the thriller.
I am very excited to see the growth of actress Merritt Weaver, who plays the small but impor­tant role of a, get ready for this, could-be-whistle-blower/small-town-farm-girl/legal-love-interest. She's the cat­a­lyst for the whole unrav­el­ing plot. Having seen her as an extra on every "Law & Order" incar­na­tion and more recently as the intern-turned-assistant on "Studio 60 on the Sunset Strip", it's nice to see her branch­ing out, albeit for the same role.
Could Tony Gilroy and Gore Verbinski be good friends? I think they should be if they aren't already. They have sim­i­lar influ­ences, though they are tak­ing dif­fer­ent paths. He won't, but I'd love to see Gilroy helm a major genre pic a la Pirates of the Caribbean.
I hope that Gilroy sets the gold stan­dard for writer-cum-director. By this I mean I hope all Paul Haggis wannabes fall into a bot­tom­less pit. Wouldn't the world be bet­ter if Haggis stopped mak­ing movies? How the hell does he have an oscar?